California has been a fiery mess as of late. The uncommonly high heat and lesser rainfall have plagued the area with susceptibility to wildfires. A recent example of this was the "Holy Fire" of Southern California last August.
But while some people are struggling to keep their livelihoods safe, others are taking full advantage of it. One California woman has been posing as the wife of a firefighter on social media, campaigning for illegitimate donations.
The Holy Fire was a wildfire in the Cleveland National Forest that started early August. Burning over 23,000 acres of land and 18 buildings, it spread for seven days before it was contained. The arsonist responsible has since been apprehended.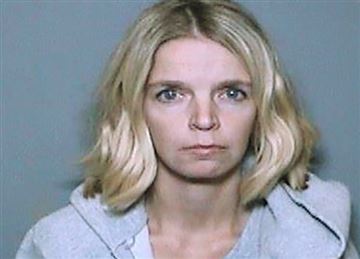 The 28-year-old Ashley Bemis was collecting money and items alike, under the guise that they were going toward helping firefighters that handled the Holy Fire. The estimated total value sat around $2,000. A report by the Orange County Sheriff's Department revealed that she instead kept these contributions, where they were located in her home and vehicle.
Charged with felony grand theft, second-degree burglary, witness intimidation, and making false financial statements, Bemis is currently being held at the Orange County Jail on a $50,000 bail.
Bemis has a reported history of similar scams, faking pregnancies to encourage baby shower gifts. Investigations began when a fire captain saw her social media posts and became suspicious.
What is the prepper purpose of this story? It's that people don't need to be in danger to be untrustworthy. Some folks out there are willing to stop on others to get what they want, using any opportunity they have. This is why it's important to thoroughly research any investments that don't provide plenty of authentic evidence. Buying a washing machine off craigslist may be more affordable but at a greater risk of being quite literally robbed.
This doesn't stop as a person-by-person scale either. Major corporations will take advantage of reckless customers whenever they can. This is exactly Why You Should Avoid Black Friday Shopping.
Stay wise, preppers.
image by Mark Rightmire / The Orange County Register via AP
Source: Elisha Fieldstadt – NBC News