It's the holiday season! With Christmas just around the corner, we thought we would talk about something a little more "Santa" while still in the realm of survival. Here are five locations that would make for a fantastic yet festive bug out location. Each location can be traveled to, and settled down in, with about as much ease as any other, while also having something that sets them apart every December. Cause if you have to leave your home behind, why not go somewhere with some holiday cheer?
Rovaniemi, Finland

Rovaniemi is the capital of Lapland, Finland, resting not far from the article circle. The area is self-sufficient year round, and the smaller population leave it free from some of the issues of large populations. It also holds roots in Christmas culture. In 1985, Rovaniemi was declared as an official hometown of Santa Claus. Now, year-round, you can visit Santa Claus Village, an amusement park dedicated to the holiday.
Reykjavik, Iceland

Perhaps you want a more local, less commercial approach to celebrating Christmas. Then Reykjavik might be for you. This peculiar little town has a number of traditions for celebrating the holiday. This includes 13 Yuletide Lads that go around on the 13 nights before Christmas, giving gifts to children. Ingolfstorg Square is taken over by the Yule Town Christmas market, which is full of various local craftsmen selling handmade supplies. It's an excellent opportunity for the more handy preppers to make a small profit from their skills.
Strasbourg, France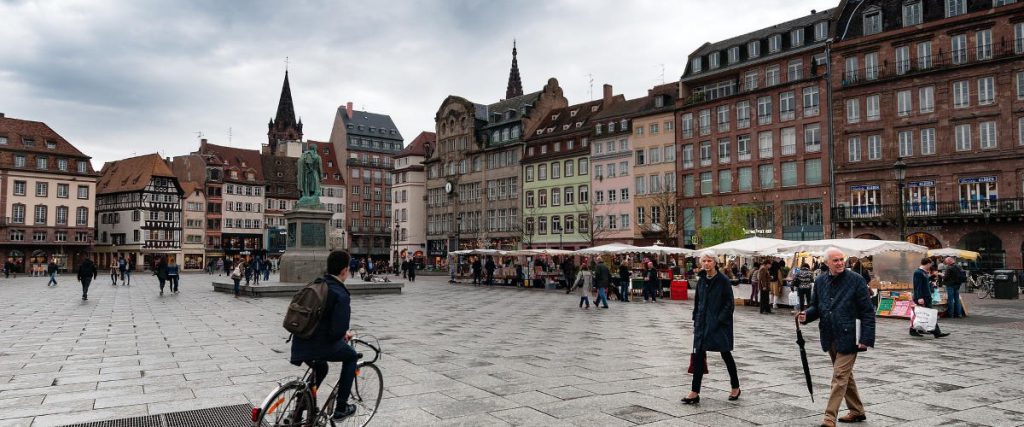 If you're looking for something a bit more international, then Strasbourg might be better. Each year, the town has a series of Christmas themed villages that create a vast and awe-inspiring scape. They also have a tradition of hosting foreign traditions. This year, for example, they're hosting a number of Finnish activities that pay homage to their culture's approach to the holidays.
Valkenburg, The Netherlands

Dubbed the "Dutch center for Christmas festivities," the city showcases the Christmas Market, a series of caves where visitors can see Santa's present-filed room, as well as his sleigh. No need to drive, you can get around with the Christmas Express train that runs regularly between Simpelveld and Valkenburg.
Santa Claus, Indiana

International travel is hard. How about staying in the United States? The state of Indiana has an entire town dedicated to the day of giving. Previously called Santa Fe, the small town of Santa Claus operates as the postal center for Saint Nick. Every year, the town gets thousands of letters from kids writing to Santa. A group of volunteers named Santa's Elves got together in the 1930s to personally respond to each letter. They also host a 1.2-mile drive around the Lake Rudolph Campground & RV Resort, and a number of smaller Christmas events. Personally, I'm a fan of the Christmas buffet dinner hosted at Santa's Lodge the first three weekends in December.
Why?
While the focus of each town was their festive nature, each one has some hidden value to preppers. They're smaller in population size to retain privacy and reduce crime, while still being in touch enough with the world to have access to modern goods and amenities. The locals are friendly, and you'll have all the privacy you need, all without having to sacrifice modern comfort.